Storyflow is the Cinema8 feature that allows you to link interactive videos you have previously created. You can place questions between these interactive videos that you have connected and determine the video to play according to the viewer's answers. Now let's look at Storyflow, which has an easy-to-use design with drag and drop tools.
Create Storyflow


​
1. Click on the "Storyflow" button from the left panel. Storyflow is the area where we can see the storyflow projects we have created before.
2. Click the "Create Story" button to create a new storyflow project.

​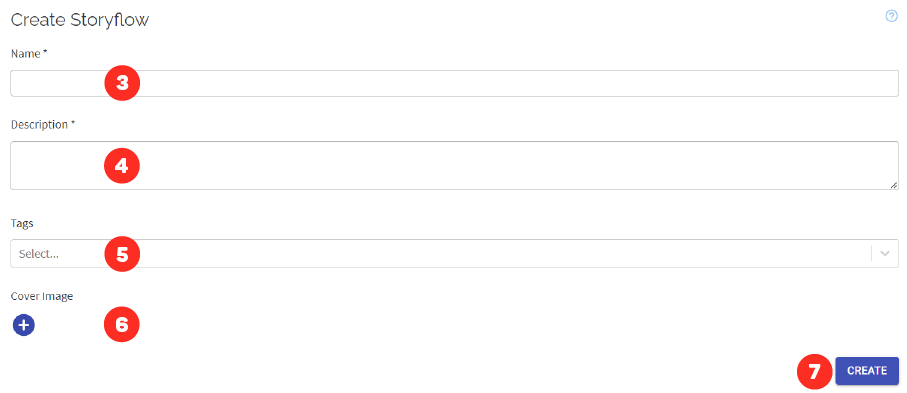 3. Enter the name of the storyflow project.
4. Enter the description of the storyflow project.
5. Enter the tags of the storyflow project.
6. Select preview picture of storyflow project
7. Finally, after completing the required fields, click "Save" to create the project.

After creating a storyflow project,
click here
to see how to edit it.