Lottie is a JSON-based animation file format that allows designers to easily submit animations to any platform. Lottie are small files that run on any device and can scale without pixelation.
So, what can we do in Cinema8 with the lottie animation file?
The "After Effects Import" element allows you to integrate lottie animation files that you have prepared with Adobe After Effects into Cinema8. Thus, you can use the animations you have prepared in your interactive videos. What you need to do is to download and install the "bodymovin" plug-in to the After Effects program. Thanks to this plugin, you can download the animations you have prepared as json files.

You can visit the
link
to examine Lottie usage in more detail.

In addition, you can download animations from the ready lottie library in the
link
and upload animations to your Cinema8 projects with the "After Effects Import" element.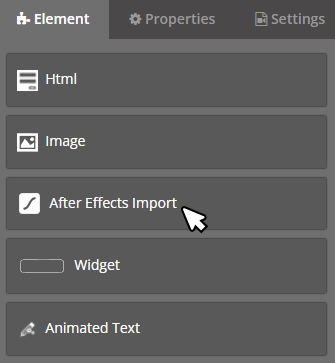 First, we drag and drop our element from the Elements list to the layer. The screen below will meet us.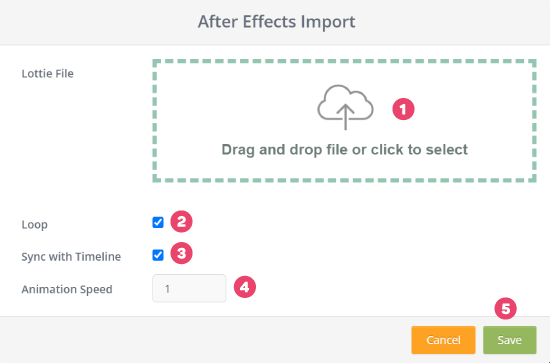 1. Upload your animation file with the Lottie extension
2. Replay the animation when it's finished
3. If you want animation to work integrated with video, select it. When active, if the video is paused, the animation will be paused as well.
4. Set the animation speed
5. Button where you can save the properties you changed

Note: Only Professional, Enterprise and Agency license memberships can access Cinema8 "After Effects Import" feature.