What is Sticky Hotspot?
By marking an object in the video with a Sticky hotspot, you can follow the object you marked while the video continues to play. In this way, you can assign actions to moving objects in the video.
For example; Imagine a woman walking from the left to the right of the screen with a bag in her hand. If we want to make a shoppable video where we can put the woman's bag for sale, we can select this bag with the sticky hotspot feature and place a purchase button on the bag that will follow the bag during the woman's walk.
What is Clickable Area?

With the Clickable Area element, you can interact with the desired area of your video and turn that area into a button.
What is the difference between Clickable Area and Sticky Hotspot?
Both elements allow you to assign actions to areas you specify in the video. Clickable area lets you assign actions to a fixed area in the video, while sticky hotspot lets you assign actions to moving objects. In this way, you can add clickable actions to moving objects or people in the video.

First of all, we drag and drop our element from the Elements list to the layer.

We finalize the settings of the hotspot we scan by editing.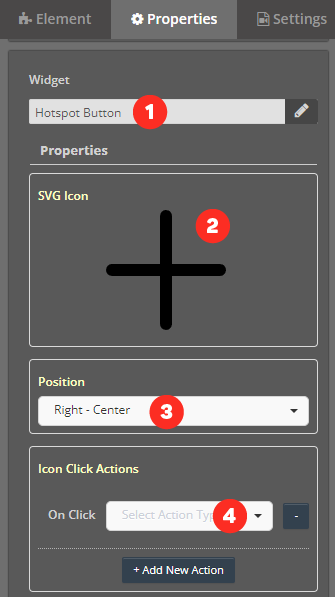 1. Change the button type you choose
2. Change the button image
3. Change button position
4. Choose which action will take place when the button is clicked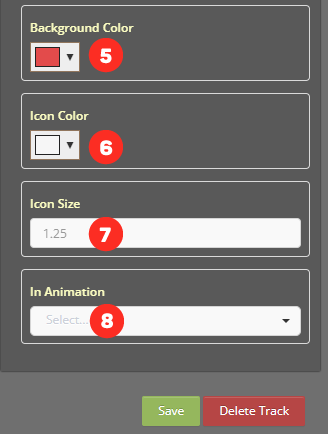 5. Change the button background color
6. Change the button image color
7. Change the size of the button image
8. Select button animation