If you have an account in another video platform where it already streams your videos, you might have a question like; Do I need to upload all my videos to Cinema8 too? Actually, you don't have to. When you get the streaming service from another platform, you can optionally integrate your account here with the Cinema8 Synch module. Once you have the integration, all of your videos are automatically listed in the Cinema8 library and you can start converting them to interactive videos.
Let's take a look at how you can sync your account in a few minutes.
​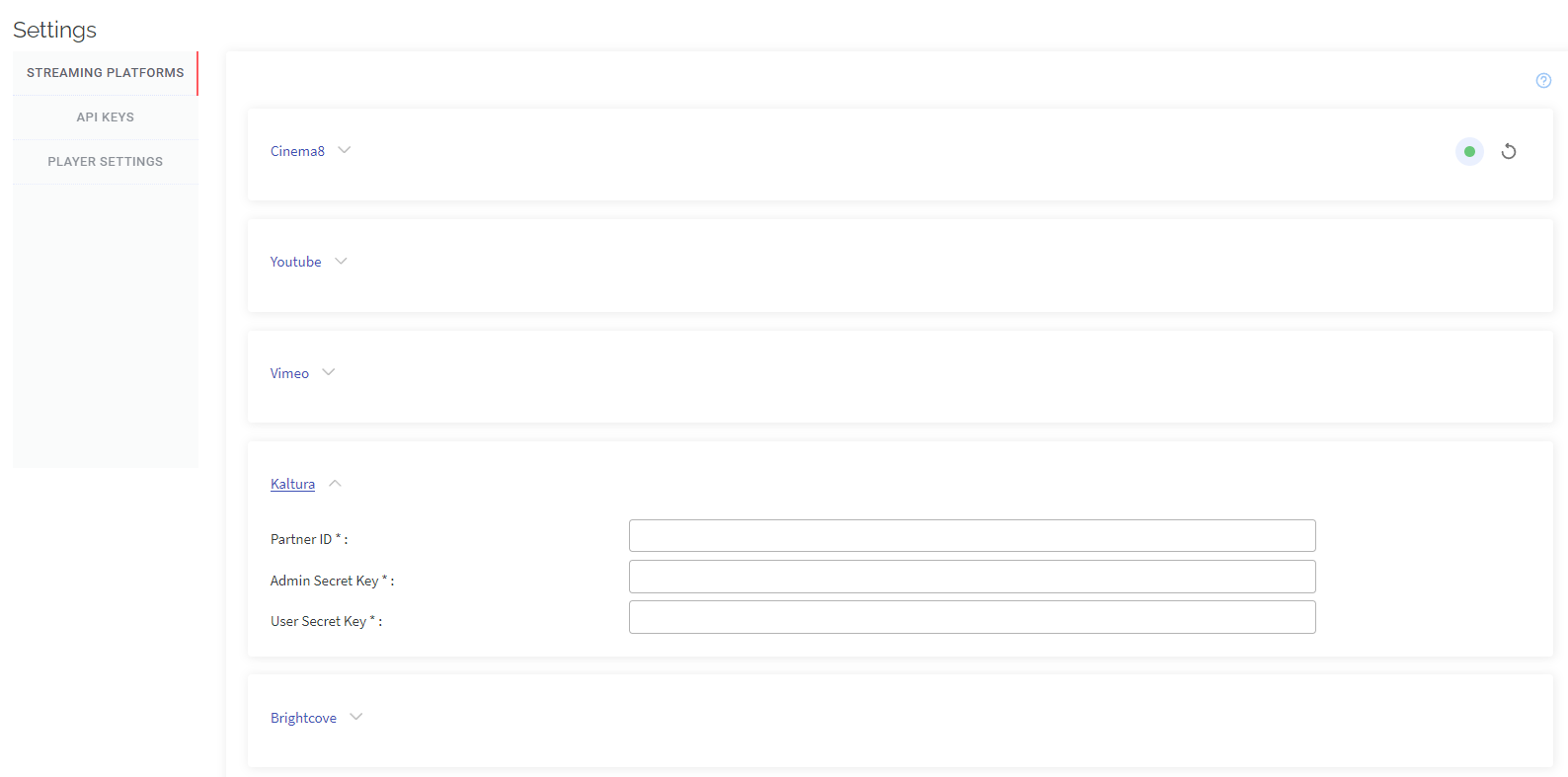 After logging into Cinema8 Creative Studio, click Settings on the top panel. Select Streaming Platforms in this page. The list includes streaming platforms that you can synchronize; Cinema8, Kaltura, Brightcove, Medianova, Vimeo and YouTube.
When you click on each of the platform names in the list, the fields that need to be filled in for synchronization. If you have the Cinema8 streaming module in your plan, the data here comes automatically.
For the Kaltura, Brightcove and Medianova accounts, sign in to your accounts in the related platform. The integration info requested on this page is available in another platform's account settings. Copy and paste this info into the relevant field on the Cinema8 page. Then click on the Synchronize button located at the bottom right. When your account is synced in a short time, the sign here will be green and all your videos will be listed as transferred in your library.
For YouTube and Vimeo, click on Connect your Vimeo/YouTube Account! button. From the window that appears on the screen, log in to your Vimeo/YouTube account. After you complete the steps, your account will be synched.