Creating a Live Streaming Project with Cinema8

On the Projects>New Project page, click the Live Stream button in the upper right panel.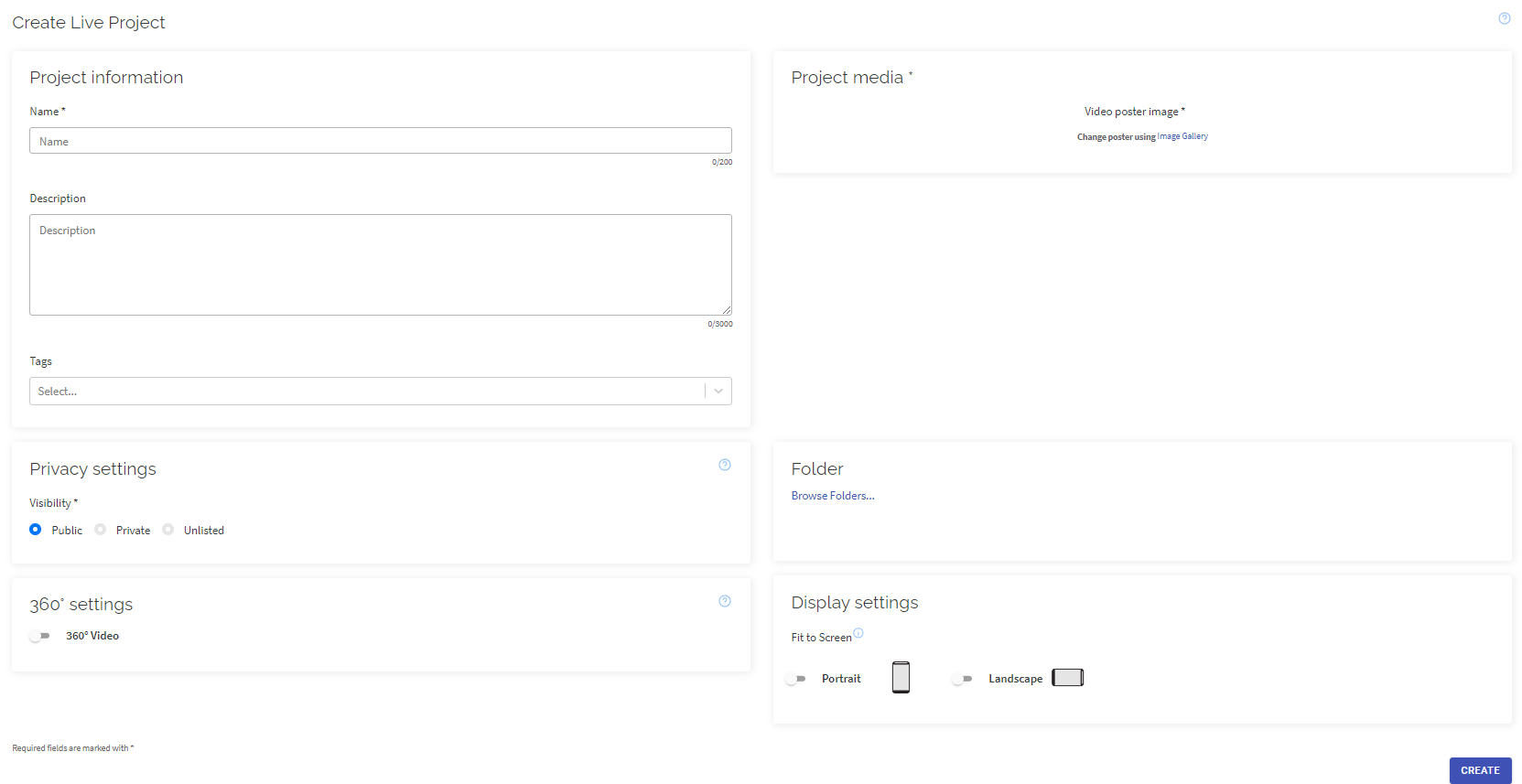 Enter the
required information
on the project creation page that opens and click the Create button in the lower-left panel.
In this area, you can copy the RTMP address or access the live broadcast link by saying preview live URL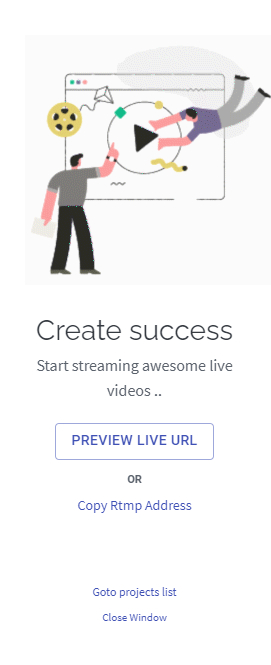 Enter this RTMP code into the mobile RTMP application or desktop RTMP program.
Then leave this page and click on the projects page. You will see your newly created project at the top of the list of projects.
You can go live by sharing your project with your audience.
Related Articles

Live Streaming Apps & Clients

If you are going to do your live broadcast on a mobile device, you need a mobile application, if you are going to do it on a computer, you need a desktop program. The Live Project With Mobile App The production of live streaming with the mobile ...

Brief Introduction to Live Streaming

Cinema8 Live Streaming feature allows you to easily live streaming. You can easily create live broadcasts on the mobile device or on the computer and deliver them to your audience. All you need to do is get the RTMP and Stream links Cinema8 will give ...

Creating New Interactive Live Stream

"Create Live Project" is the page where you can create a new live stream. You can name your live broadcast with "Name" in the "Project information" field, enter the description of your live broadcast in the "Description" field, and enter live ...

Publishing Live Videos

You can share your Live Projects like your interactive projects. This step is very simple. If you wish, share the link of the live broadcast (URL), or embed it on your website or mobile application with your audience. Publish with native project URL ...

Saving Live Video for VOD

The live broadcast you make using Cinema8 Live Streaming is automatically registered to Cinema8 Library. Enter Cinema8 Creative Studio and click the Library tab. Find the video of your live streaming here. The video is the same name as your live ...